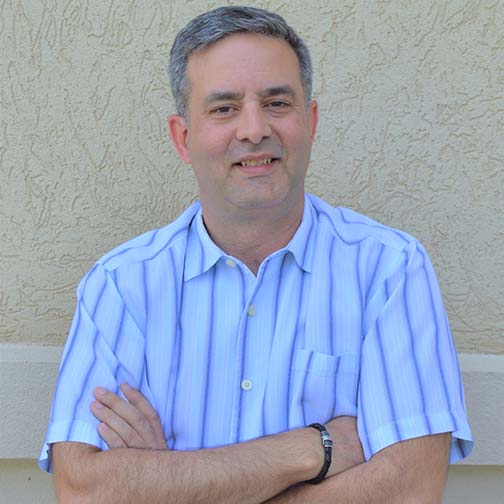 Dimitri has been with Christos Building Services since 2007. He received his B.A. degree from the University of Rochester in 1995 and his law degree from George Washington University in 2001. He has over 10 years experience in practicing law in the Washington Metropolitan area.
Dimitri is also the Human Resource director and his responsibilities include accounting, contract administration, business development, customer relations and overall office management. Dimitri brings a wealth of experience, education and overall knowledge to the Christos Building Services team which contributes to the success of the company as a whole.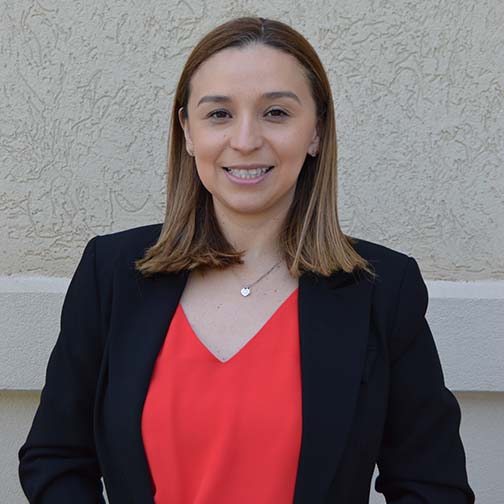 Vice President of Administration/Human Resources
Emerita goes by her middle name, "Yami" as she was nicknamed early on as part of the Christos Building Services family and is one of our most valued team leaders. Yami has been with Christos Building Services for close to 20 years and as a result, has acquired significant knowledge and experience in our company.
Her responsibilities include accounting, managing office operations, administration and procedures, supervising the efficiency and compliance of company policies, payroll preparation, customer scheduling, customer service, and supervising the administrative staff.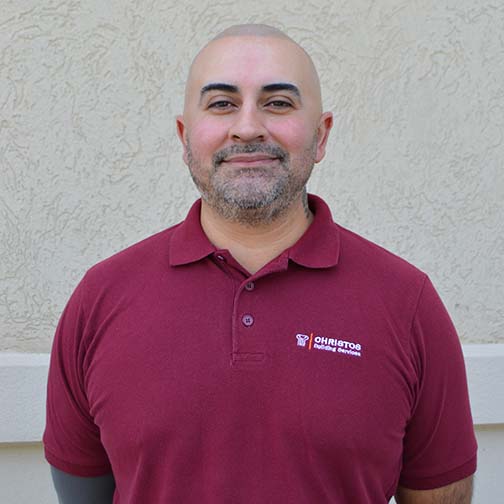 Vice President of Operations
Miguel has been with Christos Building Services for over 10 years. Along with his team of area directors, Miguel manages hundreds of daily porters who specialize in the daily cleaning and maintenance of multiple apartment and commercial buildings.
Miguel is skilled in managing the daily requirements needed to keep our properties clean to the highest of industry standards. He achieves this goal through our strict quality control program and attention to detail.
Our CBS cleaning managers are responsible for overseeing the cleaning staff on a property. They are responsible for hiring, training, assisting the cleaning staff and overall cleaning supervision in order to ensure client satisfaction. Each of our area managers supervise between 40 and 60 cleaning porters in their respective portfolios.
Northern Virginia
Area Manager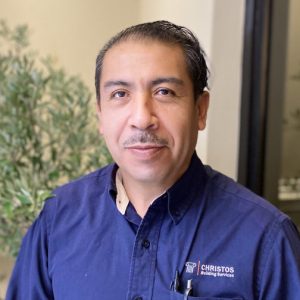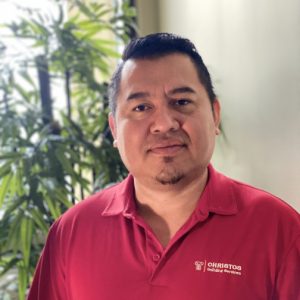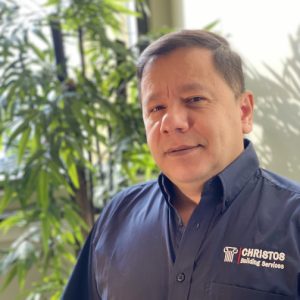 Baltimore, Maryland
Area Manager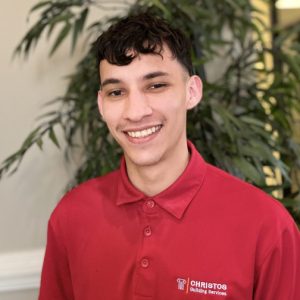 District of Columbia
Area Manager